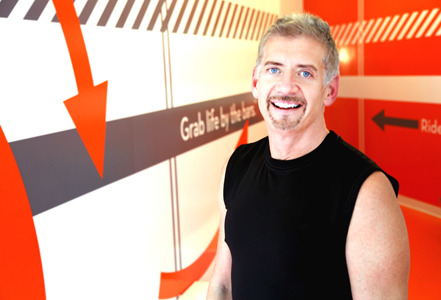 My 50th birthday wasn't a welcome event. I was terrified that parts of body would just call it quits. When that dark day arrived, I was convinced that my knees would give out, my cardio capacity would immediately diminish or my intensity level would sink like a rock.
Guess what? None of these things happened. As a matter of fact, in the months since I turned 50, a few amazing things have happened. I started teaching at Surge Cycling, which reinvigorated me and now my classes are harder than ever and more fun that I could have ever imagined. I started weight training with the most talented team of sports training professionals I have ever met and my body fat is at a life time best of 14.3%. I started timing my 5K runs and by the end of the summer I broke the 26 minute mark. Lastly, I started to pay attention to my diet and, as a result, lost 8 pounds of fat over the summer.
I decided that 50 was not going to stop me from being fit. I worked hard and I'm sticking with it.
There is one last thing. Regardless of our age, it's awfully hard to do any of this alone. I encourage everyone to take one of my Surge Cycling classes on a regular basis. Together, we can set new fitness goals…and then break them.